Posted on January 21 2021
Bob "The Rocketman" Maddox is one of the most interesting people in the world of custom vehicle creation. He has single-handedly advanced pulse jet engineering from the somewhat primitive designs used by the Nazis in their V-1 "buzz bombs" during WWII. Now thanks to him, regular people can build them in their garages and run them on easily sourced fuel.
Maddox has been making his own pulse jet engines for 18 years now, slowly perfecting them to the point where you can now order one of his off-the-shelf kits and build your own valveless pulse jet engine that runs on regular diesel (instead of pressurized propane), and they can be started without the use of a leaf blower or other external device.
AOver the years Maddox has become famous for his startlingly beautiful pulse jet powered motorcycles which can be built with one jet or two. More recently he's built go karts powered by multiple pulse jets, a pulse jet powered skateboard, a twin jet powered race car, and most recently a 1965 Jaguar S-Type powered by a 13 foot long pulse jet engine producing 1,200 lbs of thrust.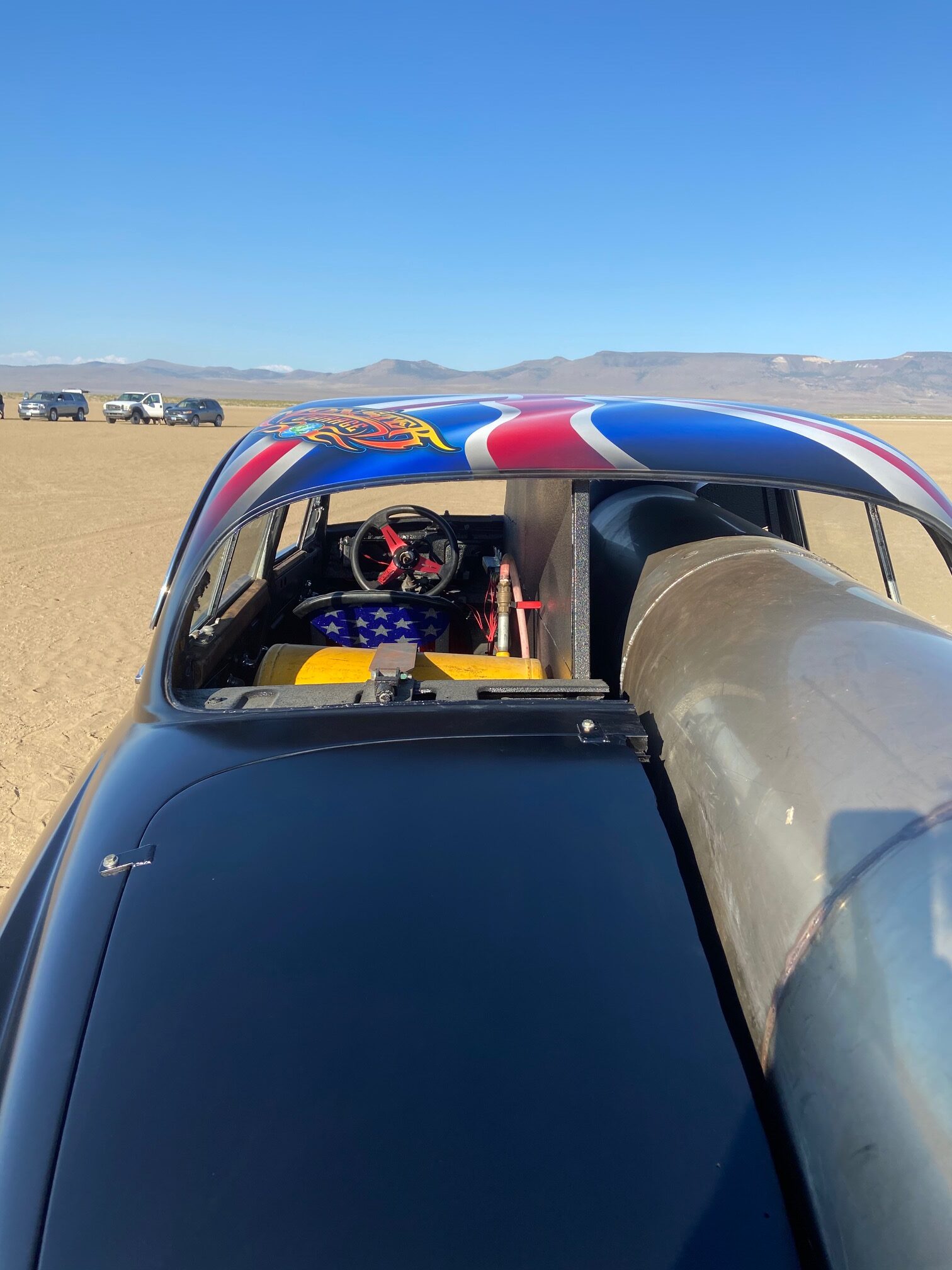 The '65 Jaguar was built alongside popular motoring TV host Jesse James for an upcoming episode of his show Monster Garage on Discovery.
The Jaguar S-Type was first released all the way back in 1963 as a follow on to the popular Jaguar Mark 2. The Mark 2, and its forebear the Mark 1, had become known as the "Gentleman's Express" due to the fact they were fitted with a version of the Jaguar XK straight-six engine.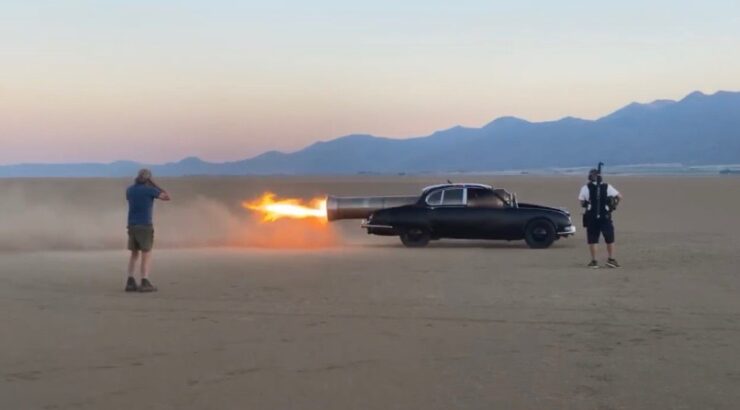 This engine had won the 24 Hours of Le Mans fitted in the front of the Jaguar D-Type, so Mark 2 buyers were essentially getting a saloon car with very real racing pedigree.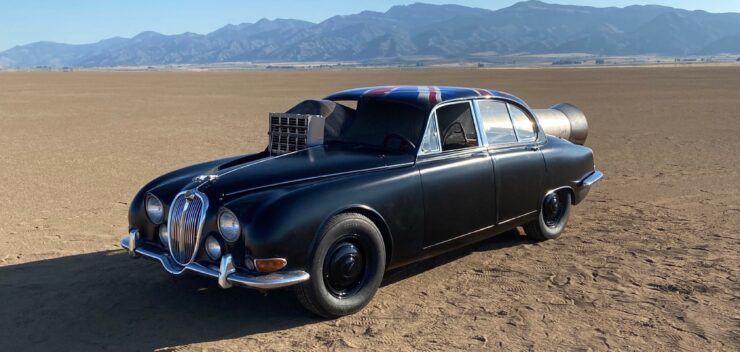 It's unlikely that any of the designers or engineers who were involved in the S-Type project ever imagined that one day across the Atlantic in the United States a man named Bob would fit a giant pulse jet to one of their cars, then sending it screaming across the desert with the descendent of a famed outlaw gunslinger at the wheel.
If you'd like to see the car in action and find out how fast it went you'll need to catch the episode of Monster Garage.
If you're curious to see more of Bob "The Rocketman" Maddox in action his YouTube Channel has been taking off, he has countless videos of his pulse jet-powered creations in action and it's well worth a visit.

The classy Jaguar MKII has a surprising racing career throughout its life. It has been Road racing all over Europe, participates in some though rallye competion and now going supersonic! We have added the MKII to our collection of jaguar

click here to see the Jaguar MKII Collection