Posted on September 11 2020
The Japanese "Jet Black" Mini
Although the original Mini Cooper is often associated with the middle of the 20th Century, the original body style was still available through the year 2000 in some markets.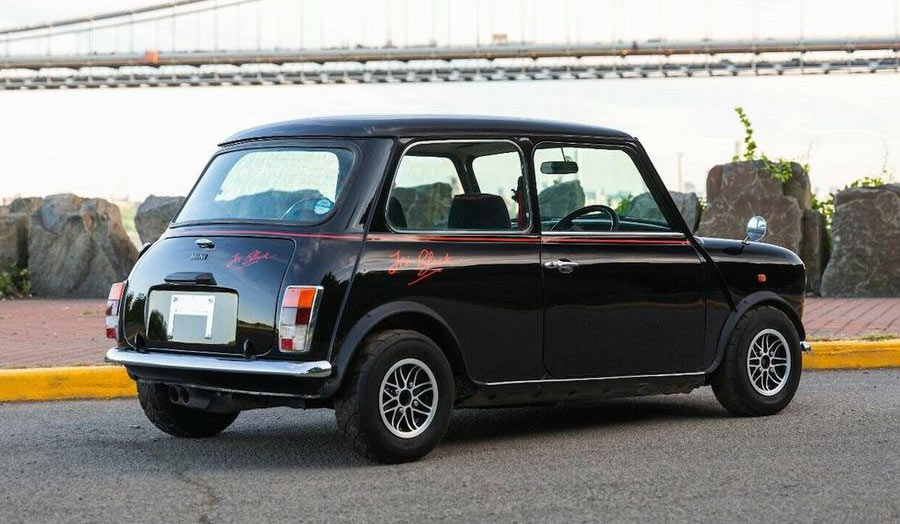 This particular 1988 Rover Mini "Jet Black" Edition originally came from Japan. The one-year-only model got its name from its exclusive black paint, unique decals, and black interior treated with red accents. The car now lives in New Jersey.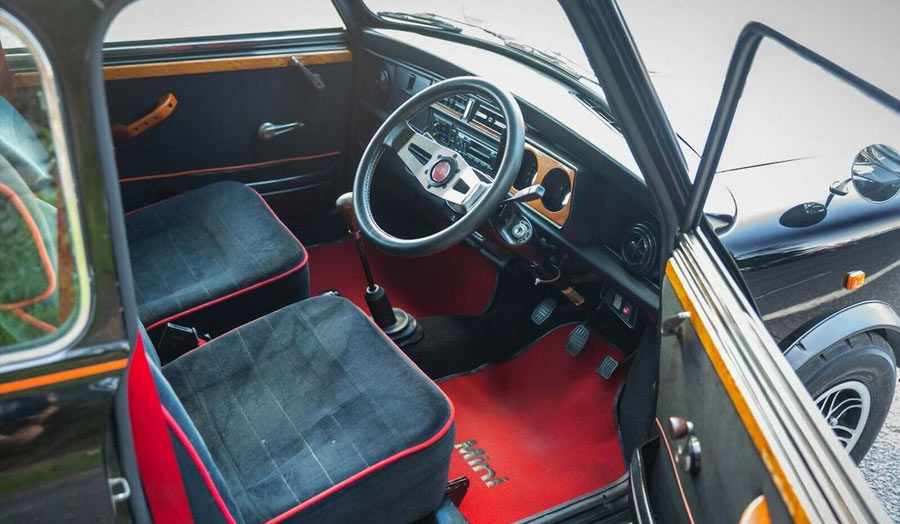 The listing states that there is "no rust anywhere on the car," and has also received "recent service" that includes a new steering rack, a new shift kit, and fresh oil and oil filter. The seller also notes that, when sold, the car will be fitted Minilitle wheels instead of the Cosmo wheels shown in the photographs. Find this 1988 Rover Mini "Jet Black" Edition for sale through eBay Motors for a Buy It Now price of $14,995.

Well, the mini is BIG, it's a BIG legendary car that I couln't missed designing! Back in the 80s I drove a mini, I had a blast going to work aboard the mini, as soon as you see it you cannot acoid smiling, that's the mini effect!!

Click here to visit the Mini Austin Collection