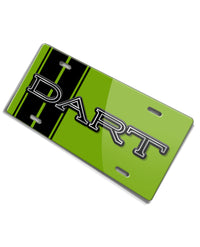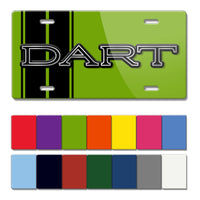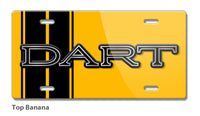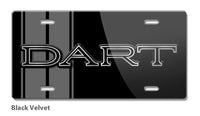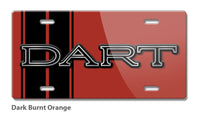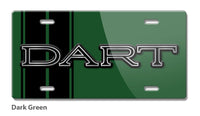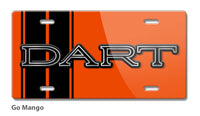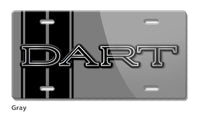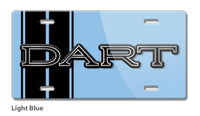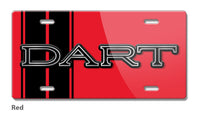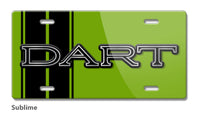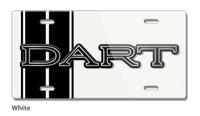 Dodge Dart 1969 Emblem Novelty License Plate
Product Code:
1969_DART_LOGO_LP_DRKGREEN
1969 Dodge Dart Emblem Novelty License Plate
Perfect for all car enthusiasts that want to enhance the front look of their 1969 Dodge Dart. These Novelty License Plates look great on the front of the car or a wall at home, garage, office, workshop, Man cave, private roadways or anywhere you feel you deserve a special deco spot. This is the ideal gift for any car enthusiast.
Available in: Top Banana, Black Velvet, Bright Blue, Dark Burnt Orange, Dark Blue, Dark Green, Go Mango, Gray, Light Blue, Panther Pink, Plum Crazy, Red, Sublime and White
Made of .032 Aluminum
6" x 12" (153 x 306 mm) standard automotive license plate size
4 holes for easy mounting
Water-resistant
UV protected for outdoor use and durability
Made in USA
* Dodge or any other marks are registered trademarks. Our products are not approved by any of these manufacturers and trademarks. We do not imply any association with these manufacturers and references are based on historical information in the public domain. While every endeavor has been made to accurately reproduce colors, there may be variations compare to the actual and true Plymouth colors, because of the print / sublimation process