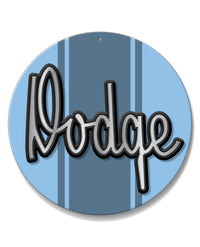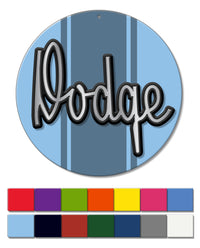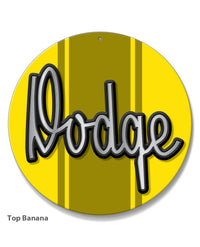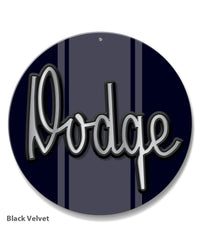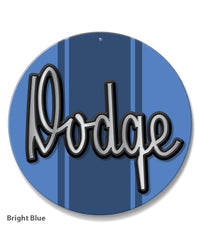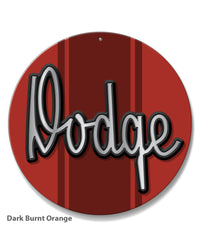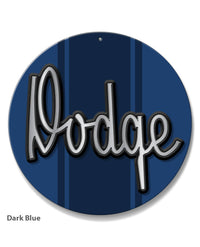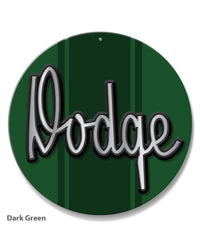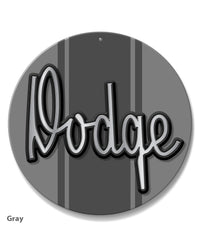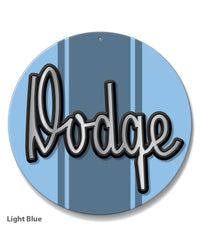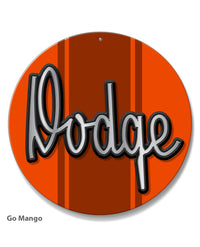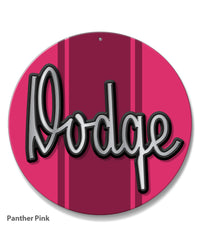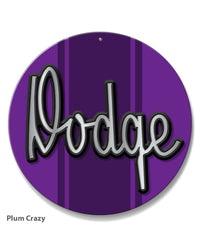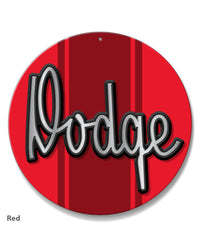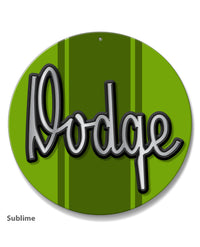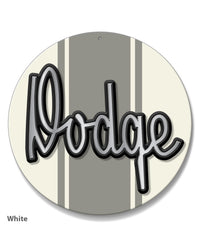 Dodge A100 Emblem Novelty Round Aluminum Sign
Product Code:
DOD_A100_LOGO_ROUND_SIGN_BLK
Vintage Dodge A100 Emblem Novelty Round Sign

In 1964 when Dodge introduced the A-100 line of forward control vehicles, they had many advantages over the competition. One was the A-100's totally flat cargo floor, capable of handling all kinds of loads. When compared with the rear-engined competition of VW and GM, the A-100's proved to be more versatile. The range included a pickup truck and van, both with a "forward control" design. The nose was flat, with the engine placed between the driver and passenger, who sat above the front axle. In `65, the advantages grew to include an optional small block V-8 engine to muscle around town with. The standard engine was, of course, the mighty slant-six. But with available V-8 inspiration, delivery drivers could carry more vanloads faster while others could simply haul more stuff. Dodge was the last to come on the market with their vans and compact trucks, so they were able to give the public more for their money with the right features in the tough A-100's. A substantially modified, Hemi-powered A100 wheelstanding exhibition pickup called the "Little Red Wagon" driven by Bill "Maverick" Golden was a popular drag strip attraction from the 1960s to the early 2000s
Perfect for all car enthusiasts that want to show their passion for their Dodge A100, this Novelty Round Sign looks great on a wall at home, garage, office, workshop, Man cave, private roadways or anywhere you feel you deserve a special decoration spot. Choose between 14 different colors that contrast beautifully with the vintage Dodge A100 emblem. For any car guy, this is the ideal gift to add style and show their pride.
Available in: Red - Purple - Light Green - Orange - Yellow - Pink - Bright Blue - Light Blue - Black Velvet - Dark Orange - Dark Green - Dark Blue - Gray - White
Made of .042 Aluminum
11 3/4" (30 cm) diameter
1 hole for easy mounting
Water-resistant
UV protected for outdoor use and durability
Made in USA
* Dodge or any other marks are registered trademarks. Our products are not approved by any of these manufacturers and trademarks. We do not imply any association with these manufacturers and references are based on historical information in the public domain.