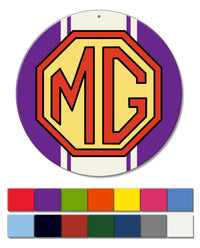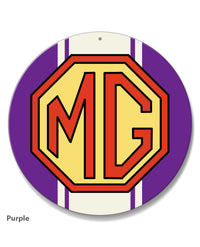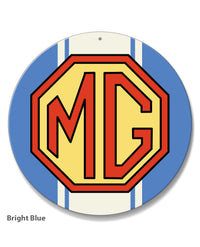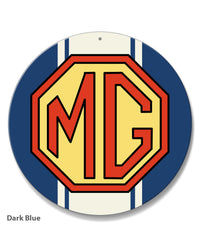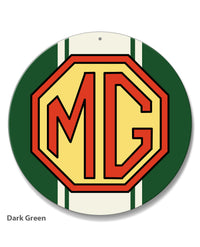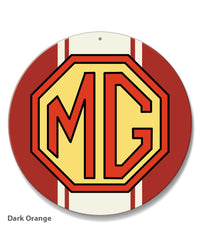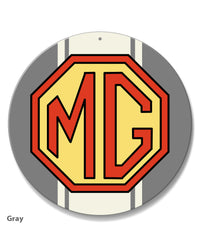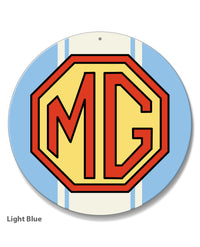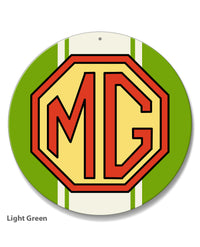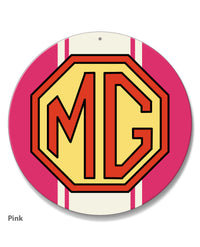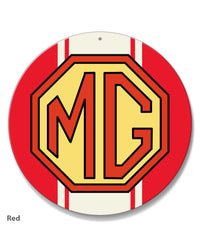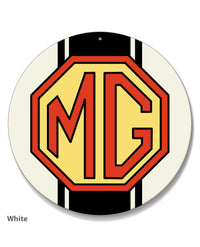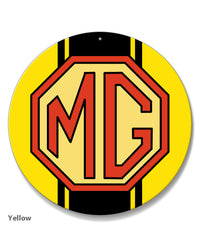 MG Emblem Round Aluminum Sign
Product Code:
MG_EMBLEM_ROUND_SIGN_BLK
Vintage MG Emblem Novelty Round Sign

Founded in the 1920s by Cecil Kimber, employee of William Morris; MG are the initials for Morris Garages. The first cars the company produce were rebodied Morris models, and in 1928, the M.G. Car Company Limited was established and for the first time a stand was taken at the London Motor Show. MG established a name for itself in the sport of international automobile racing. MG produced a line of cars known as the T-Series Midget which, post-war, were exported worldwide, achieving greater success. These included the MG SERIE T, MGA, MGB, MG Midget all of which are part of the Car Legend!
Perfect for all car enthusiasts that want to show their passion for their MG, this Novelty Round Sign looks great on a wall at home, garage, office, workshop, Man cave, private roadways or anywhere you feel you deserve a special decoration spot. Choose between 14 different colors that contrast beautifully with the vintage MG emblem. For any car guy, this is the ideal gift to add style and show their pride.
Available in: Red - Purple - Light Green - Orange - Yellow - Pink - Bright Blue - Light Blue - Black Velvet - Dark Orange - Dark Green - Dark Blue - Gray - White
Made of .042 Aluminum
11 3/4" (30 cm) diameter
1 hole for easy mounting
Water-resistant
UV protected for outdoor use and durability
Made in USA
* MG or any other marks are registered trademarks. Our products are not approved by any of these manufacturers and trademarks. We do not imply any association with these manufacturers and references are based on historical information in the public domain.