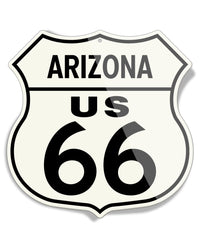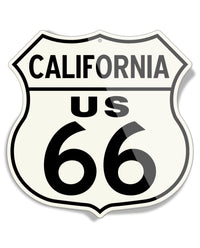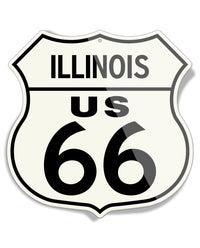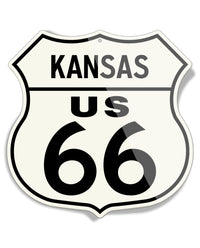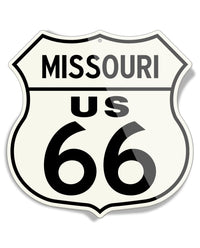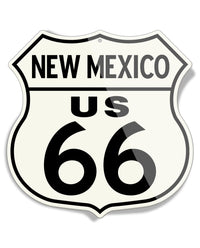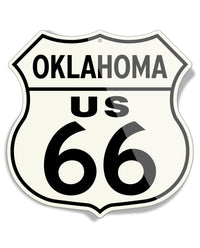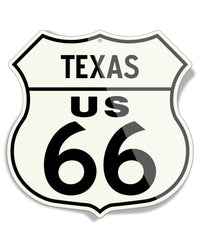 Route 66 - All States Available - Shield Shape - Aluminum Sign
Product Code:
RTE_66_STATES_ARIZ
Route 66 - All States - Aluminum Sign
Known as Route 66, U.S. Route 66, US 66, Mother Road, Main Street of America or Will Rogers Highway, is one of the original highway od the US, and certainly the best known in the world. Opened in 1926, the route originally ran from Chicago, Illinois, through Missouri, Kansas, Oklahoma, Texas, New Mexico, and Arizona before ending at Santa Monica, California, covering a total of 2,448 miles (3,940 km). Happy and sad stories paved the unfamous route with a bitter end as it was officially removed from the United States Highway System in June 1985. Portions of the road have been designated a National Scenic Byway of the name "Historic Route 66", which is returning to some maps. Several states have adopted significant bypassed sections of the former US 66 into the state road network as State Route 66.
Choose between the 8 sates the route goes through or choose them all to create an amzing and beautiful display The sign is quality made of .025" Aluminum that will not rust, crack or break and are UV protected for outdoor use and durability. The sign is shaped as the unfamous shield of route 66. It has rounded corner and one 1/4 inch pre-drilled holes on top for easy display. It is the ideal gift for any car enthusiast or globe trotter. Classic Route 66 Sign. Ideal for your garage, office, workshop, man cave, driveway or anywhere you want to hang this novelty sign.
Size: 11.5" X 11.3" (292 X 287 mm) Shield Shape
.025" Aluminum
Rounded corners
One 1/4 inch pre-drilled holes on top
UV protected for outdoor use and durability